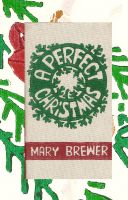 A Perfect Christmas
(5.00 from 1 review)
Heart warming story of sharing the Christmas spirit in a large family in hard times.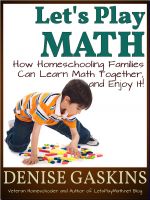 Let's Play Math: How Homeschooling Families Can Learn Math Together, and Enjoy It!
(5.00 from 1 review)
If you are like many homeschooling parents, math is not your favorite subject. Would you like to break out of the textbook mold and explore math through "living" books and activities? Whether you hope to replace your math program or just to supplement it, Denise Gaskins will show you how to turn math into a learning adventure for the whole family.