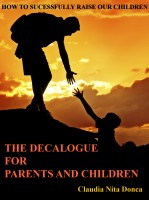 The Decalogue for Parents and Children - How to Successfully Raise Our Children
(5.00 from 1 review)
The difference between a positive action and a negative one, between a good deed and a bad deed lies in our intention: a deed done out of a negative intention becomes bad (even if it has no negative consequences) and a deed coming from a good intention becomes good, even if the outcome is not always a good one.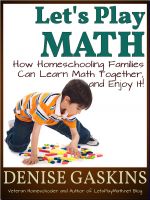 Let's Play Math: How Homeschooling Families Can Learn Math Together, and Enjoy It!
(5.00 from 1 review)
If you are like many homeschooling parents, math is not your favorite subject. Would you like to break out of the textbook mold and explore math through "living" books and activities? Whether you hope to replace your math program or just to supplement it, Denise Gaskins will show you how to turn math into a learning adventure for the whole family.