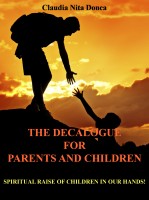 The Decalogue for Parents and Children - How to Successfully Raise Our Children
(5.00 from 1 review)
The difference between a positive action and a negative one, between a good deed and a bad deed lies in our intention: a deed done out of a negative intention becomes bad (even if it has no negative consequences) and a deed coming from a good intention becomes good, even if the outcome is not always a good one.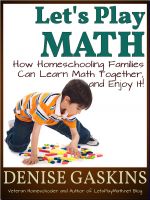 Let's Play Math: How Homeschooling Families Can Learn Math Together, and Enjoy It
(5.00 from 1 review)
True mathematical thinking involves the same creative reasoning that children use to solve puzzles. Your children will build a stronger foundation of understanding when you teach math as a game, playing with ideas. Whether you hope to replace your math program or just to supplement it, Denise Gaskins gives you a wealth of motivating, hands-on ideas for teaching home school math.