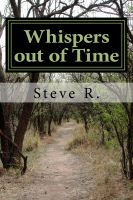 Whispers out of Time
A unique book of poetry that the author created while reflecting back over his life. Sharing insights he learned while recovering from alcoholism.
In an Author's Mind
(5.00 from 1 review)
A poem about an author's mind and writer's block. The final line is inspired by John Green's novel, the Fault in Our Stars. Credit goes to him.