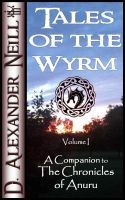 Tales of the Wyrm, Volume 1
Myths and legends, tales of valour and horror, songs and stories and doggerel verse - all this and more lies within, illuminating the world that is Anuru. This is a book of poetry and prose that is intended to serve as a companion volume to the various novels that make up "The Chronicles of Anuru". Edited by Gwen of Aeryn, a thieving barkeep with a caustic wit, and an eye for epic prose.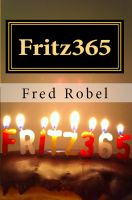 Fritz365 A Year In Poetry
Life, death, sex, religion, introspection, you name it. This collection of poetry was written over the course of 2011. An entry was made every day, as part of an exercise for the author to expand his poetic range. It's up to you to decide if change did occur as far as style, and expertise. What it is, is simple: 365 daily entries, to amuse and horrify, justify and vilify.