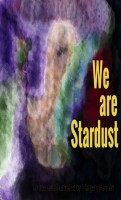 We are Stardust
A girl gazes up in awe at the brightest star in the sky, but when the bright star fails to be equally impressed with the young girl, she becomes jealous and hatches a plan to bring him down. In the end, however, she must overcome her jealousy in order to discover it's not how the star feels about her that is important, but how she feels about herself that counts. 32 Pages, illustrated. All ages.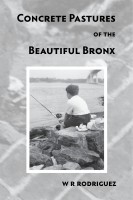 Concrete Pastures of the Beautiful Bronx
In a strong, ironic, and humorous voice, these poems explore the beauty, wonder, and harsh reality of The Bronx. Vivid and abundant imagery abound in this unique vision of inner city life.