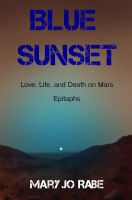 Blue Sunset
(5.00 from 1 review)
Blue Sunset looks back on the first settlers on Mars. Their triumphs and failures, their loves and losses. Earth sent the good and the bad, the thoughtful and the clueless, the doers and the quitters, the lovers and the leaders, the vigilantes and the virtuous. The red planet changed them. Their epitaphs tell their stories while the universe has the initial last word on this first settlement.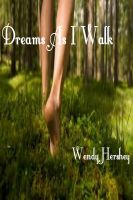 Dreams As I Walk
(5.00 from 1 review)
Walking along alone in a peaceful, familiar setting can be a pleasant place to allow warm memories to be recalled, as well as those that were painful. But new dreams can be just up ahead on your walk, if you allow yourself to take an unknown destination in life. Take a chance, and dream as you walk!