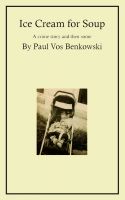 Ice Cream for Soup
Tim Campbell, aka Soup, was a police officer. Now he is a stay-at-home dad caring for his eight month old daughter. Then a banker goes missing and Soup is enlisted to find the man. His search reveals money laundering, extra marital affairs, foreclosures, diaper changes, ice cream and murder. This is the first in a series of Soup books.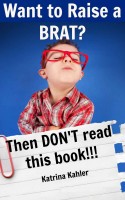 Want To Raise A Brat? Then Don't Read This Book
Want To Raise A Brat - is absolutely full of practical and sensible advice for parents who want to raise positive, confident, well behaved and successful children. The sooner you start...the better. All parents want to raise children that they can be proud of. Click on the cover of the book and take a look inside. You can see what is involved in this "must have" parenting advice ebook.