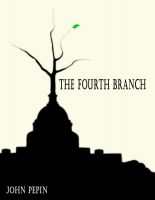 The Fourth Branch
(5.00 from 2 reviews)
Do you agree that our legislators should be held to their own laws? Shouldn't the mechanism of government be put to the people's benefit instead of the politician's? And isn't it a fundamentally unfair system, where the government forces us to follow their laws... but refuse even to follow our Constitution? If you agree, you need to read... The Fourth Branch.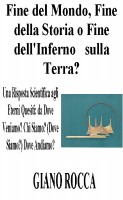 FINE DEL MONDO, FINE DELLA STORIA O FINE DELL' INFERNO SULLA TERRA?
Recentemente è stata paventata la "fine della storia", più di recente persino la "fine del mondo", ma le persone comuni e gli intellettuali aspettano da millenni una palingenesi che consenta la "fine dell' inferno sulla terra", ossia la fine del contrasto tra individui e società. Per raggiungere questo risultato occorre che gli esseri umani acquistino la piena conoscenza scientifica della realtà!