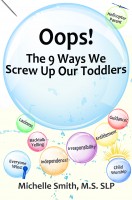 Oops! The 9 Ways We Screw Up Our Toddlers
by

Michelle Smith
(5.00 from 1 review)
Becoming a parent is a scary thing. Even more scary when we see how some of the kids around us act. We are determined that our babies will not grow up and display those same ugly behaviors! But the first time we're fending off a nasty tantrum in the bookstore, we begin to doubt our resolve. Oops! takes you through the top nine reasons that kids act rotten.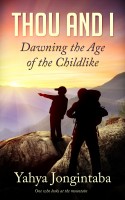 Thou And I: Dawning the Age of the Childlike
by

Yahya Jongintaba
The dated entries in this father-son memoir follow the developmental 'first steps' of a child who by age two treaded more of the road-less-traveled than most adults might care to in a lifetime. A homeschooling journey of learning, it is a road-less-traveled that covers the expanse between America, Africa and shore to shore on the African continent.