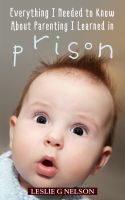 Everything I Needed to Know About Parenting I Learned in Prison
When Leslie got a job as a prison guard, her friends called her a female Barney Fife. But it turned out to be unique on-the-job training for motherhood. This non-fiction short will take you inside the prison and share tips on how to avoid riots in your own home. Leslie is the mother of five children (three teenagers, heaven help her!). Her youngest is seven so parole is a long way off.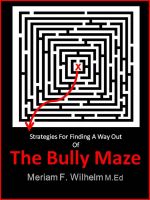 Strategies For Finding A Way Out Of The Bully Maze
Bullying happens in every school and community and the effects can be devastating for the child , family, school and neighborhood. The good news is that, whether your child is a bully or a victim, there is a way out of the bully maze. Identify the warning signs, and empower your child with strategies, language and skills they need to find their way out.