Sub-categories:
South Atlantic (DC, DE, FL, GA, MD, NC, SC, VA, & WV) | East South Central (AL, KY, MS, & TN) | West South Central (AR, LA, OK, & TX) | General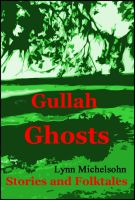 Gullah Ghosts: Stories and Folktales from Brookgreen Gardens in the South Carolina Lowcountry with Notes on Gullah Culture and History
(5.00 from 3 reviews)
Meet . . . the shrieking ghost of Crab Boy lost forever to a fierce marsh creature ~ an ingenious slave matching wits with his plantation owner ~ the unique residents of isolated Sandy Island . . . all "ghosts" of the African-American Gullah culture once so alive along the South Carolina coast (10,000 words, 4 illustrations, 84 pages in paperback) from the longer book, "Tales from Brookgreen."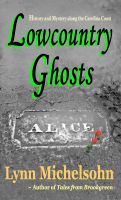 Lowcountry Ghosts: Stories of Alice Flagg, Confederate Blockade Runners, and Haunted Beads
(3.73 from 11 reviews)
What ghosts haunt ancient rice fields and mysterious marshes along the South Carolina Coast near Myrtle Beach? . . . lovely Alice Flagg? Confederate blockade runners? long-forgotten Wachesaw braves? vengeful pirates? Find history, mystery, and romance in these three gentle ghost stories (10,000 words, 9 illustrations, 94 pages in paperback) from the longer collection, "Tales from Brookgreen."