Sub-categories:
Middle Atlantic (NJ, NY, & PA) | New England (CT, MA, ME, NH, RI, & VT) | General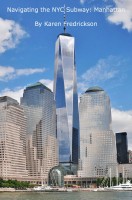 Navigating the NYC Subway: Manhattan
A guide to help both visitors and new residents navigate their way around the New York City subway system, taking the stress and confusion out of reading the subway map and finding your way around.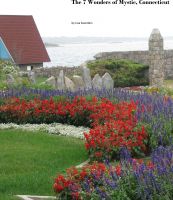 The 7 Wonders of Mystic--Mystic Pizza and Beyond!
(4.00 from 1 review)
Visit "The 7 Wonders of Mystic, Connecticut." If adventure is what you are after, hit the Seafarer's Trail in the author's latest book, "The Mystic Seafarer's Trail: The secrets behind the 7 Wonders, Titanic's Shoes, Captain Sisson's Gold and Amelia Earhart's Wedding." See author Lisa Saunders' website for more information.