Sub-categories:
East North Central (IL, IN, MI, OH, & WI) | West North Central (IA, KS, MN, MO, ND, NE, & SD) | General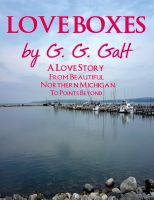 Love Boxes
(5.00 from 4 reviews)
Fancy Ford is a little darling in pig tails, but the grandson of the lady next door thinks she's a spoiled brat. Every year her parents spend the summer at the family cottage in Charlevoix, Michigan. The story begins in 1991 as Fancy waits on the dock for her Uncle to come sailing through the Pine River Channel. What she can't know is her life is about to change forever Fifty photos are included.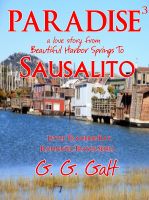 Paradise 3: A Love Story from Harbor Springs to Sausalito
(5.00 from 3 reviews)
SWEET ROMANCE: This Paradise 3 Romantic Travel Fiction takes place in two beautiful resort areas: Northern Michigan and California. Follow Kate to meet her friend Picasso only to have that romantic encounter interrupted by an Earthquake. As one Goodreads Reviewer said: "G.G.'s romance and passionate prose makes you feels as if you are there."