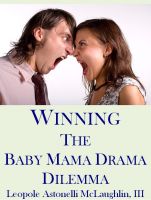 Winning the Baby Mama Drama Dilemma
(5.00 from 1 review)
We always hear a lot about deadbeat dads — those who don't claim, spend time, raise, or even support their children. However we rarely hear about the fathers who want to be in their child's life, but the mothers won't allow them to? Winning the Baby Mama Drama Dilemma is a book to help non-custodial fathers obtain more control and to be able to exert their rights over their children.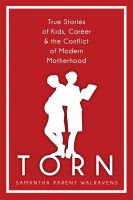 Torn: True Stories of Kids, Career & the Conflict of Modern Motherhood
Striking the right balance between career and motherhood is one of the most stressful, heart-wrenching tasks facing women today. Forty-seven women examine the conflict between the need to nurture and the need to work and reveal creative solutions for having the best of both worlds. They offer hope and inspiration but also reveal the messy realities of modern motherhood.