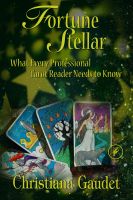 Fortune Stellar: What Every Professional Tarot Reader Needs to Know
(4.00 from 1 review)
If tarot is your passion, this book is for you! In eight easy lessons you will learn how to be a successful part time or full time tarot professional. Best of all, tarot will guide you as you create a tarot business that is a perfect fit for you! Follow your bliss, and help others do the same with Fortune Stellar!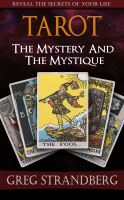 Tarot: The Mystery and the Mystique
(3.00 from 1 review)
Harness your physic powers and cosmic energy with Tarot. Discover how to apply the Tarot to unlock your inner wisdom and achieve deeper meaning in your life. Fully-illustrated from the R-W-S deck, this bedazzling book will explain the symbolism and personal meaning that the cards hold just for you. An easy and accessible approach for beginners and experienced Tarot readers alike!