Answers By God! Death: Why You Die, Where You Go, What You Do
Using automatic writing and receiving information from an unknown source beyond the physical universe, I explain all aspects of the death experience. What you learn here will help you understand that there is truly nothing to fear from death. The personality that is (YOU) can never be extinguished, and is truly eternal. You will live again and again, and it always gets better.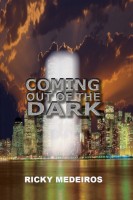 Coming Out of the Dark
Coming Out of the Dark is a spiritual novel about 9/11. Through the eyes of a spirit named Andy, this novel offers you a unique insight not only into 9/11 but the reasons behind many other "unexplainable" tradegies. However, this book is more than that: it gives us an important insight into the New Era dawning upon the Earth sphere.