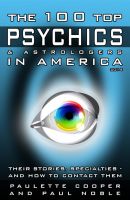 The 100 Top Psychics & Astrologers in America
Here's the real story behind America's most famous psychics, mediums, healers and astrologers -- in their own words. Fifty-eight of them (in easy-to-read 3-page interviews & photos) tell how they got started...what life is like for them...their most interesting cases...famous clients, etc. Plus how to contact them (websites, phone numbers, e-mail) for phone or in-person readings.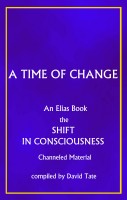 A Time of Change, The Shift in Consciousness. An Elias Book
The material presented within the chapters of this book was delivered by a personality called Elias, who refers to himself, as an 'energy personality essence' no longer focused in the physical form. Elias speaks through a woman named Mary Ennis and for the past sixteen years has been delivering information specifically related to avoiding trauma during this global shift in consciousness.