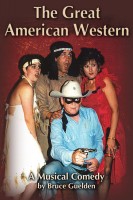 The Great American Western
This is a full length play written specifically for community theater. I am offering it to any non-profit theater company without cost to produce. (No royalties) .The Great American Western has won several regional awards and has been staged over 100 times. It is an edgy, politically incorrect musical that pokes fun at politicians, women's lib, government, and pop culture. Have fun with it.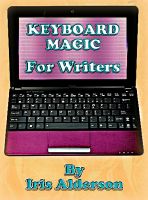 Keyboard Magic - For Writers
This one of a kind, informative book is written in an easy to understand style. It is especially designed to help make the writer's life easier by introducing a form of shorthand/speed writing that is done directly on the keyboard. Each page contains a wealth of information to guide the reader to a more efficient way of working on the keyboard.