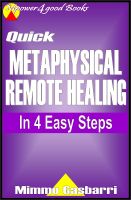 Quick Metaphysical Remote Healing: In 4 Easy Steps
Metaphysical Remote Healing (MRH) is a distinct part of what Healer/Psychic Wayne C. Irwin calls Psychic Causing (a.k.a. Remote Influencing). We can connect with others and send healing energies for their health and well-being. Science, slowly catching up with Metaphysics, has validated this through "connectivity" and "information transference." This ebook teaches a simple, direct approach to MRH.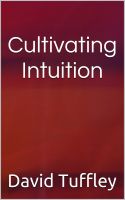 Cultivating Intuition
(5.00 from 1 review)
Intuition can be cultivated by building an awareness of how your microcosmic inner self is a small but perfectly formed representation of the macrocosm outside. This is how you are connected to all things; in a sense you are all things. The felt awareness of this ultimate Truth is Enlightenment. You don't just think it, you feel that it is true, know it at a deep level.