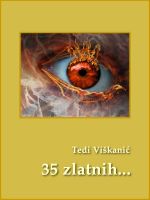 35 zlatnih...
(5.00 from 1 review)
Knjiga predstavlja izbor tekstova s bloga Astro.log na kojem pišem (blago meni) još od travnja 2005. Kao što naziv kaže, Astro.log je astrološki dnevnik, iako je riječ o nasljeđu većeg (i starijeg) projekta Aster, pokrenutog u studenom davne 1998. Ono što je ostalo od opjevanih vremena Aster magazina jedino je gorespomenuti virtualni prostor, a tako će i ostati do daljnjega.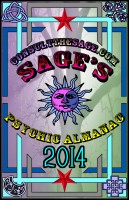 Sage's 2014 Psychic Almanac
(3.67 from 3 reviews)
This little eBook will certainly come in handy throughout the year! It includes yearly horoscopes for each zodiac sign, including love days, prosperity days, and power days. There is also information on attuning spiritual activities to lunar phases, as well as an easy to read planetary correspondence list.