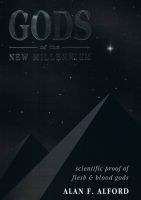 Gods of the New Millennium
(5.00 from 1 review)
The shattering truth of human origins. First published in 1996, Gods of the New Millennium offers scientific proof of the flesh-and-blood gods who created mankind genetically in their own image. This interventionist solution identifies the gods as the builders of the Pyramids, Sphinx, Stonehenge and other ancient sites. Alford's conclusion is that man may literally be about to meet his makers.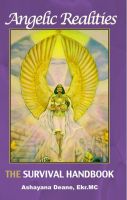 Angelic Realities: The Survival Handbook
Action-packed overview of contemporary Angelic & ET contact. Who are the "Visitors"? Where are they from? Why are they here? Who is chosen for contact? DNA Sub-strand Matrices, Human "Grail Lines," the Big Picture, the 3 Primary Agendas, the Council of Nicaea, the Cathari, reclaiming your power, stopping manipulation, initiating Safe Contact. 10 Bio-Regenesis Techniques for empowerment.