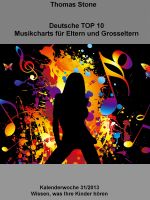 Deutsche Musik Top 10 - Kalenderwoche 31/2013 für Eltern und Grosseltern
Lesen Sie und verstehen sie Ihre Kinder besser, gewinnen einen neuen Zugang, wenn Sie wissen, worüber Ihre Kinder reden. Sie erhalten Informationen der aktuellen Musik TOP 10, wie z.B. Künstlern, Songs, Liedtexten und Übersetzungen. Auch für Kinder geeignet, doch Vorsicht, es könnte den Horizont erweitern.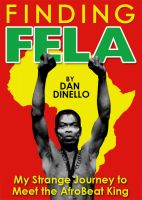 Finding Fela: My Strange Journey to Meet the AfroBeat King in Lagos [1983]
(5.00 from 1 review)
"Finding Fela" is my personal memoir of a journey to Lagos, Nigeria, to film the legendary African musician Fela Kuti. As a white man from Chicago, I experienced extreme culture shock and even got arrested and jailed. Eventually, I lived near Fela's commune, talked with him, and saw him perform at his Lagos club, The Shrine. Now deceased, Fela was the focus of a recent Broadway musical Fela!