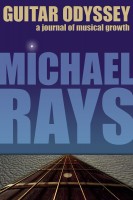 Guitar Odyssey
(4.00 from 3 reviews)
Entertaining and inspiring, Guitar Odyssey is the day-to-day journal of amateur guitarist Michael Rays as he attempts to learn the guitar solo on Deep Purple's "Highway Star." Michael dives right in, blissfully unaware the project will take him two years. It's a book for 1) guitarists of any caliber; 2) rock music lovers; and 3) fans of persistence and patience.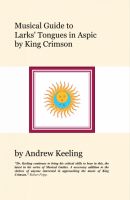 Musical Guide to Larks' Tongues In Aspic by King Crimson
An informative, insightful guide to the secret mechanics that power the mysterious music of King Crimson This is a scholastic yet accessible work. that takes you through all the complexities of the music, stripping away layer after layer to reveal the inner workings of the exquisite machinery of harmony, counterpoint and rhythm that go together to make: "Larks Tongues In Aspic"