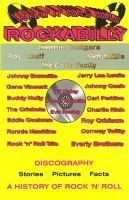 What It Was Was Rockabilly
by

Richard E. Jandrow
The partial history of Rock 'n' Roll in general and Rockabilly Music in particular. It examines the atmosphere at the time of creation and looks at the results of the music and it's artists. The best aspect of the book is it's original discography of the music of the participants in the music, complete to the 1990's, which was the publication time of the book.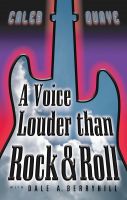 A Voice Louder than Rock & Roll
by

Caleb Quaye
Caleb Quaye, perhaps the greatest rock guitarist of the British Invasion, worked with many of the best known rockers of his era, including Paul McCartney, Mick Jagger, Pete Townshend, Lou Reed, Hall & Oates, and Elton John. During that time he thought he had what mattered most in life -- fame, women, money, drugs -- but it wasn't until he encountered Jesus Christ that he realized how wrong he was.