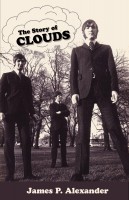 The Story of Clouds
by

James P. Alexander
The Clouds, a psychedelic-cum-prog-rock band from Scotland found success in the late 60s. Managed by Brian Epstein (The Beatles), and later by Terry Ellis. They were acclaimed by fans, and other acts of their time, such as David Bowie, Jon Anderson(Yes), and Pete Townsend. This is the story of The Clouds, their rise and fall, and the now famous environment of music in the 60's, and 70's.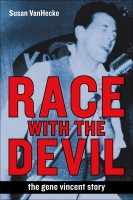 Race with the Devil: The Gene Vincent Story
by

Susan VanHecke
Gene Vincent—most famous for his classic 1956 single "Be-Bop-A-Lula"—is one of the most influential rock 'n' roll artists of all time. Updated and revised, featuring new information, interviews, and photographs, this 2016 edition of the critically acclaimed 2000 original is the most comprehensive survey ever written of Vincent's groundbreaking career and turbulent personal life.
Related Categories