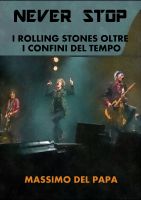 Never Stop - I Rolling Stones oltre i confini del tempo
Perché i Rolling Stones sono eterni? Perché niente riesce a fermarli? Questo ebook ripercorre in particolare gli anni 10 del Terzo Millennio, quelli del cinquantenario "e oltre": anni di apparente rilassamento, in realtà gravidi di successi, pericoli, tragedie. Come sempre. Ma nel segno di una grandeur ormai smisurata, che ha inghiottito anche il mito e non consente stop. Fino alla fine del tempo.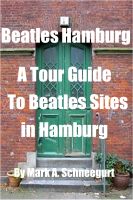 Beatles Hamburg A Tour Guide To Beatles Sites in Hamburg
Beatles Hamburg features every venue in which any member of the Beatles played or recorded from 1961 to today, with many of the places they stayed and frequented. Detailed directions by train or by car, images of each Beatles site, clear maps marking exact locations, and connection to Beatles history. Explore the Beatles by Exploring Hamburg with Beatles Hamburg!