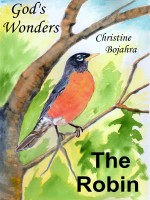 God's Wonders,The Robin
(5.00 from 3 reviews)
American robins build a nest and the baby robin is cared for until it flies away. An illustrated poem with a section of scientific information. This book is meant to glorify God.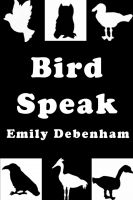 Bird Speak
(5.00 from 1 review)
Curl up with your small one and enjoy the delightful calls of a variety of birds. With black and white images designed to encourage even the youngest of eyes this one is sure to please both parent and child. A digital board book designed for infants and up.