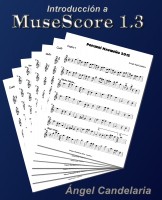 Introducción a MuseScore 1.3
by

Ángel Candelaria
Introducción a MuseScore 1.3 es un breve libro introductorio sobre el uso del programa de notación musical MuseScore, disponible gratuitamente en el Internet. El mismo es producto del taller sobre el programa que el autor ha ofrecido en varias ocasiones a otros profesores y estudiantes de música.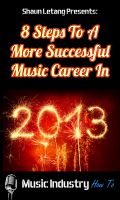 8 Steps To A More Successful Music Career In 2013
by

Shaun Letang
Note: This short report is 3200 words long, so straight to the point. Regardless of how 2012 went for you and your music career, 2013 can be better! Not sure what you should be doing next? Not sure why you've put a CD out but aren't getting many sales or even free downloads? Then you will want to read this short guide for 8 things you can do this year to ensure 2013 is your best year in music yet!