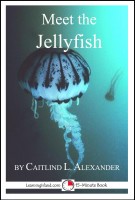 Meet the Jellyfish: A 15-Minute Book for Early Readers
by

Caitlind L. Alexander
(5.00 from 1 review)
This book is a shorter version of our popular "Jellyfish: Boogers of the Sea" and is for beginning readers. With only 930 easy to read words, young children can experience for themselves the joy of learning about the jellyfish. They will find out the answers to these questions: How does a jellyfish swim? What is a jellyfish made of? Does a jellyfish have a heart or a brain? And more!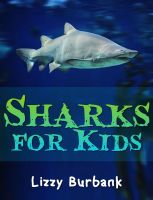 Sharks for Kids: 24 Exciting Shark Pictures and Shark Facts for Kids
by

Lizzy Burbank
(5.00 from 1 review)
Sharks for Kids features 24 of the most Dangerous and Exciting Sharks, including Shark Pictures and Shark Facts! Sharks! Sharks! Sharks! Some of the scariest animals in the world, but also some of the most fascinating. Since the dawn of time, Sharks have captured our imaginations, played the villains in famous movies and have been the centerpiece of aquariums around the world.