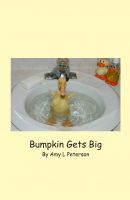 Bumpkin Gets Big
(5.00 from 1 review)
A cute, rhyming photo book, Bumpkin Gets Big is about a domestic duckling a student found in a yard in East Lansing, Michigan. The author and her husband had taken in other critters but never a duckling. They raised Bumpkin inside their home with a cat and two dogs. This book ends with a message to parents to consider before buying a domestic duckling.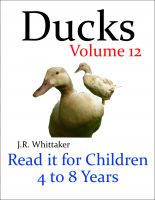 Ducks (Read it book for Children 4 to 8 years)
Welcome to Ducks, a read it book for children aged 4 to 8 years old. Along the way you will learn some easy and age appropriate facts about Ducks accompanied with pictures. A great read before bedtime!