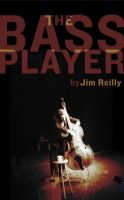 The Bass Player
The Bass Player is a novella about truth, lies, expectations, disillusionment, exploitation and how a young musician found his voice in spite of all that. Written by a musician but not for musicians, the story weaves its way around fact and fiction, drawing readers into a world where music can set you free but just as easily bring you crashing down.
A Philosophical Approach to Jazz Piano
Play the piano for a purpose, not to show how fast your fingers can move. This book is an away-from-the-piano tome for those interested in understanding jazz without all the long exercises and hours sitting at the piano. The reader will learn how to play for a purpose and acknowledge many internal thought processes. The next time you sit at your piano, you will never play as you did before.