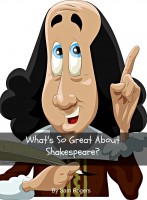 What's So Great About Shakespeare? A Biography of William Shakespeare Just for Kids!
by

Sam Rogers
The story of William Shakespeare begins with his birth on April 23, 1564. He was born to a Catholic family in a time when Queen Mary I of England was doing her best to convince the entire country to support the Catholic Church. But when Shakespeare turned 4 years old, a new Queen sat down on her throne – and under her rule Catholics (include Shakespeare's parents) would be treated very differently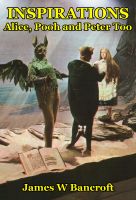 Inspirations: Alice, Pooh, and Peter Too
by

James W Bancroft
This publication provides informative accounts touching on the lives of Lewis Carroll, Alan Alexander Milne and James Matthew Barrie, and what inspired them to create some of the most endearing and enduring characters of Children's literature.