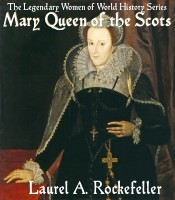 Mary Queen of the Scots
by

Laurel A. Rockefeller
Queen Mary Stuart was one of the most beloved & controversial women in Scottish history. The granddaughter of King James IV & his wife Margaret Tudor, Queen Mary's status as heiress-apparent to Queen Elizabeth's throne paired with the violence of the Scottish Reformation set the stage for one of the most dramatic & poorly understood lives of the 16th century in this beautifully crafted biography.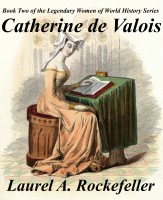 Catherine de Valois
by

Laurel A. Rockefeller
(4.67 from 3 reviews)
Best known as Henry V's Agincourt bride from Shakespeare's "Henry V," Catherine was an extraordinary woman. A younger daughter to King Charles VI of France terrorized by his mental illness, Catherine survived the ravages of his schizophrenia, a civil war at home, and King Henry's war with France to become one of England's most fascinating and courageous queens.