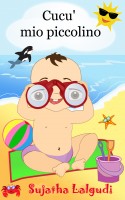 Cucu' mio piccolino - Un libro illustrato per bambini
Questo e' un meraviglioso libro se volete insegnare al vostro piccolo dove si trovano i suoi occhi,le sue orecchie,il suo naso,etc. Meravigliosamente illustrato,un adorabile bimbo insegna in ogni pagina con un divertente esempio come imparare giocando. Bambini (di eta' compresa tra 1 e 3 anni) devono scoprire dove si trovano gli occhi del bambino illustrato,le sue orecchie, il suo naso,etc.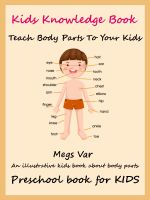 Kids Preschool Knowledge Enhancer : Teach All Body Parts To Your Kids
This books teaches your kid each of the body parts and helps them remember body parts with illustrations. The book is best designed with illustrative images to give a positive impact on your kids learning.As a preschool activity , its better to teach your kids with basic stuff about body parts so that the kids will be ahead of other kids at school.