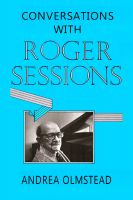 Conversations with Roger Sessions
(5.00 from 1 review)
Andrea Olmstead's Conversations with Roger Sessions, out of print, is now available in a new eBook format complete with updated Discography. Her interviews with the composer took place between 1974 and 1980 in New York. Originally published by Northeastern University Press in 1987, this book can now be easily obtained at online bookstores.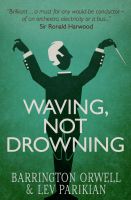 Waving, Not Drowning
(5.00 from 1 review)
Waving, Not Drowning is a mercifully short book comprising the last and definitive thoughts of the great and under-appreciated Maestro Barrington Orwell, as told to his colleague and friend Lev Parikian. Part biography, part conducting manual, Waving Not Drowning acts as a compendium for the aspiring conductor as well as startling insight into life on the podium.