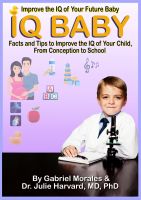 IQ Baby - Improve the IQ of Your Baby
Child intelligence is determined many years before birth by educational backgrounds of parents. Parents need to know how to influence and stimulate in each step of baby brain development. Parents should also know and take control over the factors that determine their baby intelligence. This book teaches you facts and tips to improve your child IQ starting from conception until early school.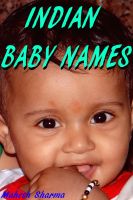 Indian Baby Names
Name is the identification of man, mirror of his life, therefore is should be meaningful, sharp and spiritful. It is not an easy task, choosing the right and fit name for your child. Be careful in choosing a good name for your child, because it influence his or her entire character and lifestyle.