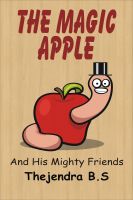 The Magic Apple and his Mighty Friends
Dear parents, do you spend sleepless nights worrying why your child doesn't eat properly? Is your bundle of joy costing you a bundle of money with its endless tantrums during breakfast, lunch and dinner? Do you always run behind your kid frantically trying to make it eat some healthy food?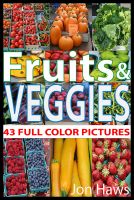 Fruits & Veggies: a picture book for children
Fruits & Veggies is a fun picture book for kids. Children will love looking at the high quality full color images of various fruits and vegetables like cantaloupe, corn, tomatoes, strawberries, blueberries, egg plant, and dozens of other healthy foods for kids. Perfect for the parents trying to teach their child about healthy food, the vegetarian, or the parents just looking to teach their child.