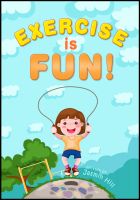 Exercise is Fun!
Have Fun Exercising! Here is a book that will surely keep you and your kid have fun while getting fit! The book will show to the kids that exercise will keep them fit and at the same time have fun. It will also give them opportunities for socialization as the book intends to have activities that encourages social activities. Fit for the kids ages 5-7. Get this book now for surefire fun!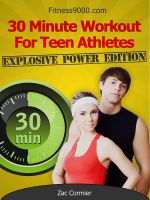 30 Minute Workout For Teen Athletes – Explosive Power Edition
This 30 minute workout plan is designed for teen athletes who's desire is to develop explosive power for the sports they play. Whether it be football, hockey, basketball, lacrosse, soccer, baseball, tennis or any other dynamic sport you play, developing explosive power will help you improve your game. This total body workout pushes you hard to develop explosive power in your arms, legs and core.