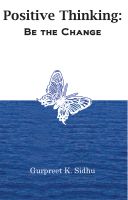 Positive Thinking: Be the Change
The reader will glean words of wisdom on every page from Ms. Sidhu. Written by a young adult for young adults, and teens, Positive Thinking: Be the Change encourages all those emerging into adulthood to take life by the horns and enjoy its laughter and its tears.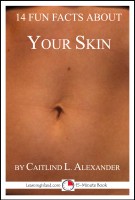 14 Fun Facts About Your Skin: A 15-Minute Book
You have some on you right now. It covers your entire body! It's skin. You've lived with this stuff all your life, but how much do you really know about the skin that covers your body? Here are some fun facts that you may not know! Why does your skin get wrinkled when it stays in the water too long? How many square feet of skin does the average adult have? How much does skin weigh? And more!