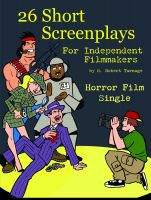 "Ghost Eaters" A Horror Short Film Script
The owner of a haunted house wants to improve her home's resale value, and strikes a deal with an agency representative of some Ghost Eaters to clear it of supernatural residents. The deal ends badly for the homeowner.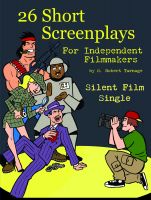 "Pee Shy" A Silent Short Film Script
This silent short film screenplay tells its story entirely through pantomime, acting, and visual presentation. It is structured like some TV commercials–-a simple, silent, visual gag. But it's written without any narration, dialogue, or product placements. Some of history's best silent film images evoke excitement, awe, and joy. This one depicts etiquette in a men's restroom.