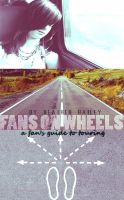 Fans On Wheels
What do you do when your favourite band announces a tour and you fancy taking on the challenge of travelling the globe while taking in some amazing live shows, but have never planned anything like this before? You download this helpful guide!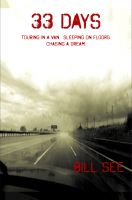 33 Days: Touring In A Van. Sleeping On Floors. Chasing A Dream
(5.00 from 2 reviews)
This coming of age memoir follows an indie rock band's first tour by van across the U.S. and Canada. No roadies, no soundmen - all they have is their music and each other's friendship. It's a now or never moment-take a shot at your dream or regret it for the rest of your life. They set out on the road to discovery to drink in all they could and maybe sell a few records. They grew up instead.