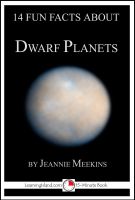 14 Fun Facts About Dwarf Planets: A 15-Minute Book
More space objects have been found beyond Pluto, in a region known as the Kuiper Belt. In 2003, Eris was discovered and found to be larger than Pluto. It was put forward as a tenth planet. This caused much debate among astronomers. Are there more, larger objects in our solar system? How many? Are they all to be considered planets? Find out more about dwarf planets and how they came to be.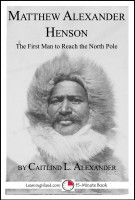 Matthew Alexander Henson: The First Man to Reach the North Pole
Matthew Henson was born in Maryland in 1866. As a boy he worked as a sharecropper. A sharecropper is a farmer, but they don't own the land they farm. They grow the food, then they share their crop with the landowner. Matthew's parents died when he when he was young. Matthew didn't want to be a farmer, so he ran away to sail the seas. Find out how this choice led him to discover the North Pole.