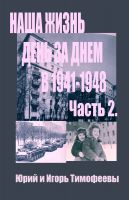 Юрий и Игорь Тимофеевы. НАША ЖИЗНЬ ДЕНЬ ЗА ДНЕМ В 1941-1955 Часть 2.
This is interesting history of curios boy who always wanted to be in an adventure. This none fiction book contains horror romance and many more tags that can not fit on this page. Gave ready to dive into the interesting would of two cool brothers. You would not every want to stop reading.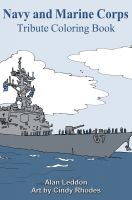 Navy and Marine Corps Tribute Coloring Book
A brief educational coloring book offering images and short lessons about the US Navy and US Marine Corps, this is our company's way of saying "thank you" for a job well done. The text was written by a Navy veteran, and the artist is the mother of a Marine. There are 35 pages for children to color.