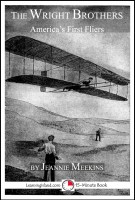 The Wright Brothers: America's First Fliers
Wilbur and Orville Wright dreamed of flying. They designed, built and tested gliders. They studied wings and propellers. They designed and built an engine. After years of testing and a few crashes, they flew the first powered aircraft. This is the story of their life. Find out more about these brave men and how they came to create the World's first powered airplane that really flew.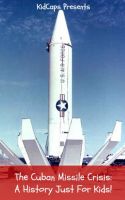 The Cuban Missile Crisis: A History Just For Kids!
In this book, we will be talking about one of those occasions: the Cuban Missile Crisis. Have you ever heard of the Cuban Missile Crisis or what happened during it? As we saw earlier, the key to being a good chess player is to try and understand what the other player is thinking and what they want. The same is true of being a good president or military leader. The Cuban Missile Crisis was a very