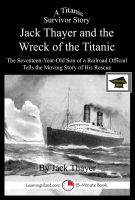 Jack Thayer and the Wreck of the Titanic: Educational Version
The Seventeen-Year-Old Son of a Pennsylvania Railroad Official Tells the Moving Story of His Rescue ONE of the calmest of the passengers was young Jack Thayer, the seventeen-year-old son of Mr. and Mrs. John B. Thayer. When his mother was put into the lifeboat he kissed her and told her to be brave, saying that he and his father would be all right. Educational versions have CCSS activities.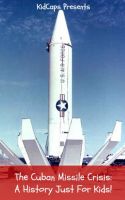 The Cuban Missile Crisis: A History Just For Kids!
In this book, we will be talking about one of those occasions: the Cuban Missile Crisis. Have you ever heard of the Cuban Missile Crisis or what happened during it? As we saw earlier, the key to being a good chess player is to try and understand what the other player is thinking and what they want. The same is true of being a good president or military leader. The Cuban Missile Crisis was a very