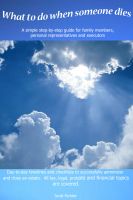 What To Do When Someone Dies - A simple guide for executors to settle an estate including funeral, tax and probate tips
(4.00 from 1 review)
A simple step-by-step guide for family members, personal representatives and executors with day-to-day time-lines and checklists to successfully administer and close an estate. All related tax, legal, probate and financial topics are covered. Written for United States citizens.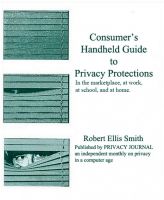 Consumer's Handheld Guide to Privacy Protections
Descriptions and legal citations for state and federal laws protecting personal information in the marketplace, at work, at school or at home. Selected categories from the Compilation of State and Federal Privacy Laws, 2010 ed. Includes financial, credit, medical, school, government, insurance, and employment records, plus Social Security numbers, tracking technologies and telephone services.