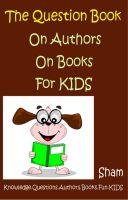 The Question Book : On Authors On Books For Kids
This book is exclusively designed for Kids. The book consists of several questions,puzzles,tricky questions exclusively made for Kids. The book both entertains children and also provides knowledge on various topics.The book is real fun for Kids. Knowledge and fun provided in one single book for kids. The book is designed highly keeping in mind about kids and their way of learning.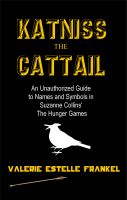 Katniss the Cattail: An Unauthorized Guide to Names and Symbols in Suzanne Collins' The Hunger Games
Who was Cinna? What do the hawthorn and primrose symbolize? Or President Snow's roses and Peeta's bread? What about Katniss's last name? Bringing details from myths, herbal guides, military histories, and the classics, English professor and award-winning pop culture author Valerie Estelle Frankel sheds light on the deeper meanings behind Panem's heroes and villains in this hottest of YA trilogies.