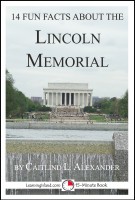 14 Fun Facts About the Lincoln Memorial: A 15-Minute Book
The Lincoln Memorial is one of the most recognized buildings in Washington D.C. It honors a man who is loved by many for trying to bring the North and South together after the Civil War. "In this temple, as in the hearts of the people, for whom he saved the Union, the memory of Abraham Lincoln is enshrined forever." How much do you know about this monument? Here are 14 Fun Facts to discover.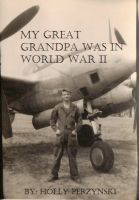 My Great Grandpa Was in World War II
This book is about my great grandpa, who was in World War II. He brought back some pictures and you can see them in the book. This is a great book for kids and their parents who want to read and talk about World War II.