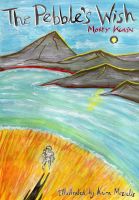 The Pebble's Wish
Everybody has a wish. Follow the magical adventure of a tiny pebble in the forest, who wishes to become like the "Great Shining Rock in the Sky," and the friends he makes along the way. Inspired by the bodywork exercises of famed actor and teacher Michael Chekhov, "The Pebble's Wish" encourages children to exercise both their bodies and their imaginations!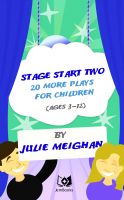 Stage Start Two! 20 more plays for children
Children love acting out plays whether it is reading aloud in a classroom or performing in front of a large audience. Stage Start Two is a collection of 20 plays for children. It provides children with the opportunity to have lots of fun and enjoyment as well as helping them to develop reading, comprehension and communication skills.