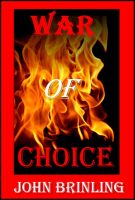 War Of Choice
(5.00 from 2 reviews)
A reluctant extraterrestrial holds sway over war and peace when drawn into the Machiavellian politics of a warmongering White House. An FBI agent, his daughter and girlfriend must survive the murder and mayhem that ensue, and convince the ET to help them prevent a war with North Korea.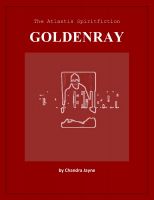 Goldenray
(5.00 from 1 review)
Blockbuster screenplay, The Atlantis Spiritfiction "Goldenray" by Chandra Jayne Copyright 2011 is a radical tale of 12 super-intelligent golden ray light beings who come to Atlantis to help a people in crisis. Special FX show the reality of Divine Love instead of violence! An amazing love story of origins mates a heavenly male and an earthly woman whose child is human and divine. Can Love win?